It always starts with one person making one decision.
Could be one generation back. Could be two. With some, it's even three or more. But ask anyone who spent the best four years of their life at Oregon State University and there's a decent chance they'll say part of the reason they decided to go there was because their mother or father made the same decision before them - just like their grandmother or grandfather.
That bright orange lineage has to start somewhere, right? That one moment when the pride is born and begins to grow – awaiting the next generation almost as much as those in the here-and-now. And if, someday down the road, Jordan Jones of the Oregon State men's soccer team has a child who grows up and makes the same decision he did? Well…you get the picture. It always starts somewhere.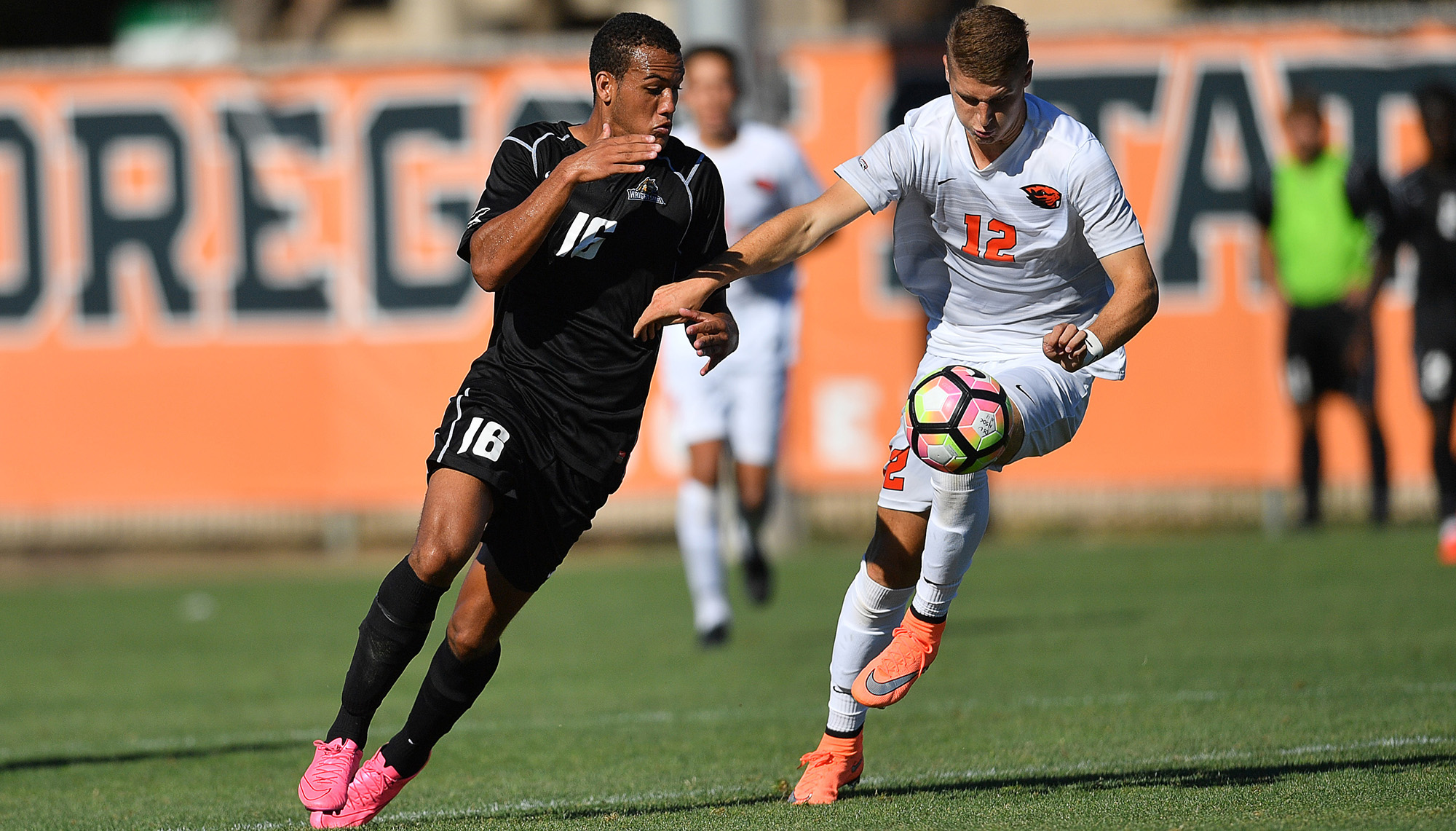 "Oh yeah, orange slices every weekend," Jordan says with a smile that's a perfect match for the competitive gleam in his eyes. "My parents driving me to every practice, every game. That was us."
Yep. Common tale. A five-year-old boy chasing a soccer ball bigger than his head on a Jamboree Saturday, a few hundred other kids running all over the adjacent fields doing the same. Orange slices at the break. Always orange slices. Then back out to chase the ball some more.
But things changed when Jordan hit middle school - because that's when he wasn't just chasing the ball anymore. He was controlling it. Controlling it with speed, right up until it would leave his foot and find the back of the net.
Story continues below...